Maxima earrings
Everything for Maxima earrings
Maxima earrings are extremely popular here in The Netherlands. They are named after our queen, who is known for her great taste and sense of style. Maxima is regularly spotted wearing long earrings with drops, icicles or beautiful gemstone beads. Funny isn't it?  When a piece of jewellery is named after someone, suddenly everyone wants to wear them!
You can of course buy Maxima earrings in a shop, but it's even nicer to create your own unique ones. This guarantee's that you'll be the only one wearing them! Moreover, you can make them in any colour or style you like. You can even design a pair to go with every one of your outfits! Jewellery makes every outfit complete, they always add that little bit extra to your look. You can wear them daily, at work or in your spare time. Or choose the perfect pair for a party. With a matching bracelet or necklace on, you're all set!
Below you can find all the essentials for creating Maxima earrings.
Jewellery parts Maxima earrings
This ornament parts in sterling silver, 14k gold, gold-plated, gold filled and vermeil (silver gilt) You're the most beautiful earrings!
Beads and gemstones for Maxima earrings
Choose your favorite gems and use them in the earrings. For example, choose an elegant beaded icicle, a sweet gem rose or go for a chic look with Swarovski style beads. Since recently you can buy here also beads each. Handy if you only need a few, such as the earrings.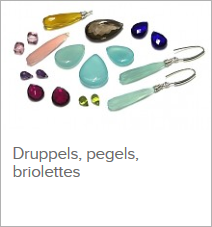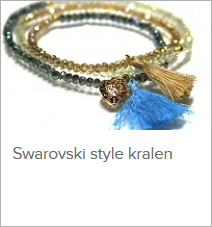 Have you ever made Maxima earrings with gemstone beads, or are you planning to do so? Here you'll find all materials needed to make Maxima earrings. Send me a picture of the final result (mail [email protected]). I love to include photos of the beautiful designs that are created with our gemstone beads on my blog.