Wally Perfume
A world of beautiful scents
Have you ever been to our store in Garderen?
Then you have probably already smelled the refined fragrance lines of Wally Parfums. The Italian family business Wally Parfums has exclusive perfume lines for him & her, interior fragrances, bathroom products and gifts. Their craftsmanship in combination with natural fragrances lead to special, exclusive compositions.
.
Wally Parfums was founded in 1925 in Prato, Tuscany. At that time, they produced natural dyes for the textile industry. In the years that followed, the family business started with great passion with the production of new and unmistakable 'Mediterranean fragrances'. Now almost a hundred years later, Wally Parfums is still building on that history, quality and craftsmanship. Wally Parfums continues to deliver quality products that they are extremely proud of. Do you want to know which scent suits your interior? Discover it at VanLoon in Garderen. Wally's fragrance line is built up from soft and fresh to spicy and complex and everything in between. Your favorite top scent is guaranteed to be there.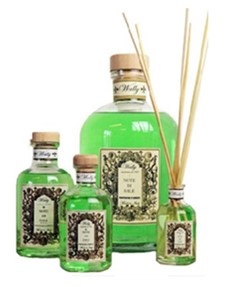 Discover the fragrant temptation of Wally Parfums at VanLoon
At VanLoon Gemstore & More in Garderen you can get acquainted with these beautiful authentic fragrance products. The range consists of refined elegant perfume lines for him & her, interior fragrances, bathroom products and gifts.
So also for every room and every interior a suitable scent! In the range you will find home scents that are especially for the kitchen or, for example, the baby room. A disinfecting scent for, for example, in the shoe cabinet or very nice fresh scents for your wardrobe. And do you know the cupboard paper from the past? Wallys has enriched it with a wonderfully subtle scent. This perfumed paper for the shelves in your wardrobe or towel cabinet gives long-lasting freshness.
Do you want to go big? This is possible with the mega 3 liter interior fragrances. The stylish magnum bottles are perfect for the (reception) area of your wellness, shop or hotel.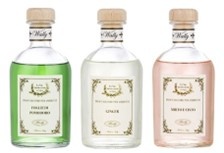 The eye wants something too
Each perfume contains high concentrations of essential oils and natural raw materials. The products are of course produced without animal ingredients and are not tested on animals. The refined scents are a feast for the nose. But the bottles and packaging of Wally Parfums are also designed with the utmost care. The packaging designed by artists gives the brand a classic-chic yet modern look.
Wally Parfums: innovative, quirky, exclusive & elegant.
A jewel for your home!