Your own unique wedding ring!
Make your wedding party even more beautiful with wedding rings that you design yourself. You not only determine the color gold or silver, but you can also choose from 15 different models. As an extra we can add a gemstone or diamond. Do you want to make your wedding ring extra special? Then our goldsmith can also melt down your precious gold or other gold. Read more below.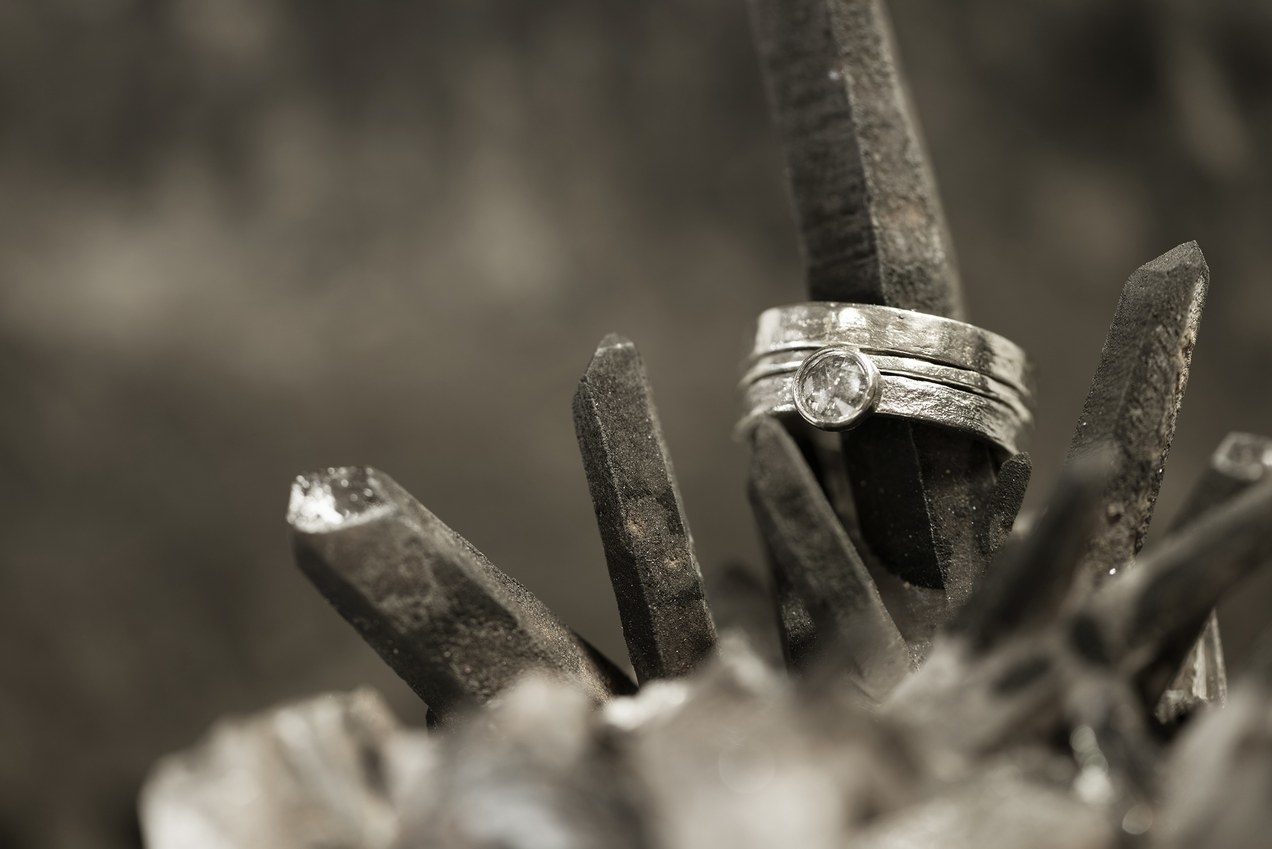 Your own unique wedding ring
Make your wedding special with unique wedding rings that are only available from us. The fifteen available models are designed by our own goldsmith and can be customized as desired. In addition to choosing from 925 silver and multiple types of gold, you can also choose to add a gemstone or diamond that makes your wedding ring even more unique. Do you have your own design, or do you want to make the ring extra special by incorporating an older precious piece of jewelry, our goldsmith can make it to measure.
Silver or gold wedding rings:
There is a choice of four high-quality precious metals, each with its own color. After choosing, the rings are carefully tailored by the goldsmith. The wedding rings can be delivered in:
925 Sterling silver
Warm yellow gold 14 or 18 carat
White gold 14 or 18 carat
Rose gold 14 or 18 carat
Your ring is always unique
The rings are designed for both men and women and are made entirely by hand. The models are so diverse that every style you want is available. Are you looking for a minimalist ring, or a ring with a chic or traditional look? Everything is possible. The different models can be admired in the store. Here you can also see the different options and discuss your own wishes.
The handmade rings are always unique. In addition to wedding rings, they are also ideal for an engagement or friendship. We always put the ring together on the basis of the wishes passed on. That way a ring is never the same.
Make an appointment
Would you like a unique custom wedding ring? Then visit our store in Garderen, where you can view all the options. We are happy to take the time to provide you with advice when choosing a ring. Do you want to make sure we have this time for you? Then make an appointment by calling 06 345 443 99 or email customer [email protected] We look forward to seeing you in our store.