Wholesale
Ilona's WebGems is a wholesaler with an eye for detail. With the hugely extensive collection of the finest gemstone beads and jewelry components, we focus on the smaller scale consumer as the goldsmith, jeweler, retailer and hobbyist. On our very complete and well-organized website can find your gemstone beads and jewelery parts of high quality at very competitive prices. As Ilona itself buys everything, we especially have items that you do not see everywhere, high quality, yet very affordable.
Corporate and private clients

We sell our gemstone beads and jewelry items are not only one strand or in greater numbers, but each! This is very useful if you as a business or private customer, but need a few beads or just looking for one or two pairs earring hooks for that special "Maxima earrings" you want to create.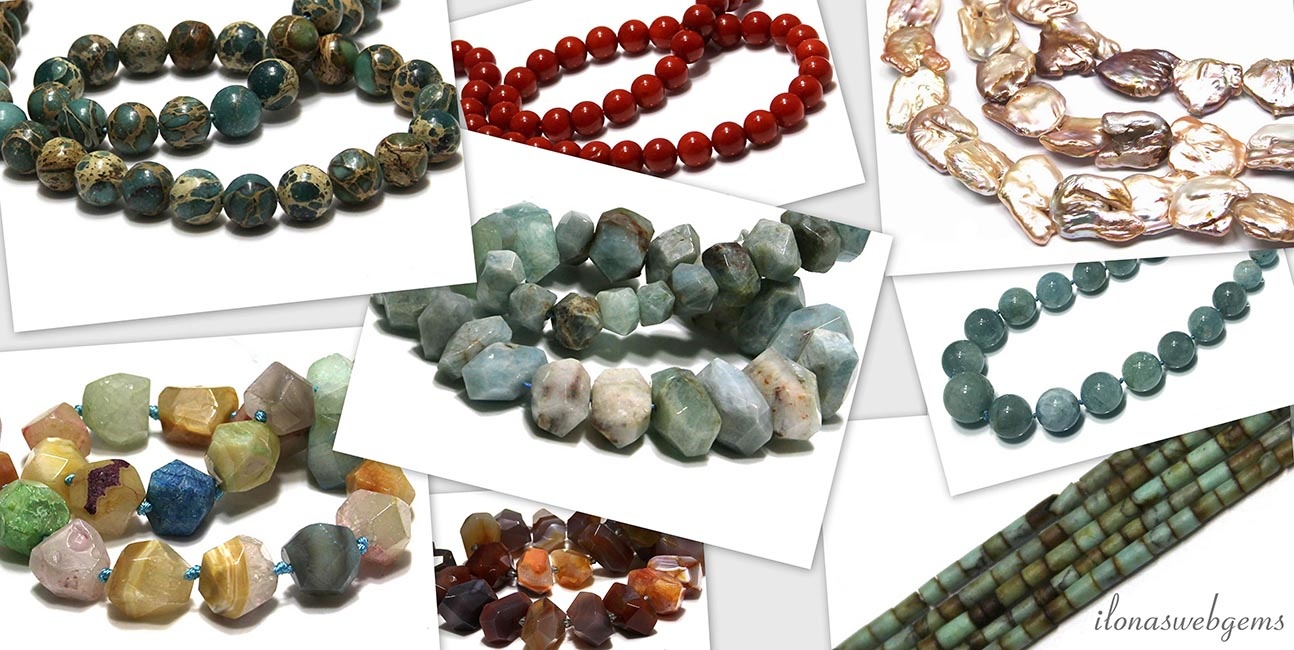 The bulk user can fine us right. Moreover, you can buy a heavy user of our wholesale price break in.
So benefit both our retail customers and corporate customers the benefits of our online wholesale.
clearly priced

All the items you will find in our online wholesale are including and excluding VAT priced.
Our z akelijke consumers can purchase even more beneficial, namely Lola Beads & Findings:
Lola Beads & Findings: the online wholesale jewelry components for the business customer.